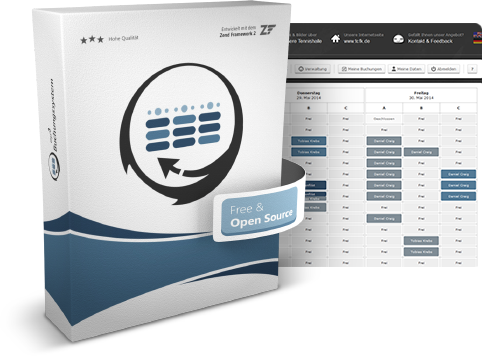 ep-3 Bookingsystem
The ep-3 Bookingsystem is an open source (MIT licensed) web application to enable users to check and book free places of an arbitrary facility easily online via one huge calendar.
It was initially developed to enable booking free squares of a covered court for a tennis club, improved along some versions, tried to offer commercially as a SaaS - and finally released as open source software.
Among its primary features are extensive customization capabilities (thus making it interesting even outside the tennis branch), multilingualism (currently shipped with english and german), an interactive, easy-to-use calendar, an easy-to-use and easy-to-understand backend, a consistent and clear visual design and a fully responsive layout (thus looking nice on mobile devices as well).
More features may be explored on the features page or simply by downloading and trying the system yourself.